Meet the band!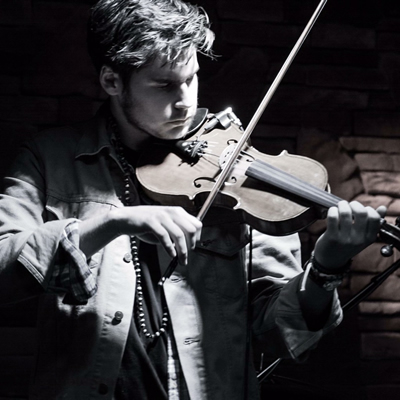 Grant Smith
Grant Smith is a fourth generation Nashvillian. He started playing the violin at age 4 when his parents enrolled him in the Suzuki program at Vanderbilt's Blair School of Music. At age 8, he began to show an interest in bluegrass music and by age 10 he was in his first bluegrass band.
By the time he was 13, he was playing in the young, blues rock band, Cumberland Blue. Grant played electric fiddle, guitar and mandolin on some large stages opening up for the legendary rock band Jefferson Starship and Eddie Money.
Most recently, Grant has been touring with the talented singer, songwriter Emmy Rose Russell and they spent much of 2016 opening up for Loretta Lynn. This tour has taken him all over the midwest and southern regions of the country.
Grant's versatile style allows him to play with artists from all genres. As a multi-instrumentalist, Grant plays acoustic and electric fiddle, mandolin, guitar and bass. Grant can been seen playing locally with the talented, high energy, country blues artist, Preston James.
Growing up in Nashville, he has been fortunate enough to play with some of the best musician in the business. His versatility has allowed him to play at some of Nashville's top entertainment venues such as Hard Rock Cafe, Exit In, Ascend Amphitheater, Acme Feed and Seed, Municipal Auditorium, 3rd and Lindsley, Mercy Lounge and Music City Center.
In addition to being a versatile player, Grant recently released his first co-written, self produced CD.
Grant is a senior at Nashville School of the Arts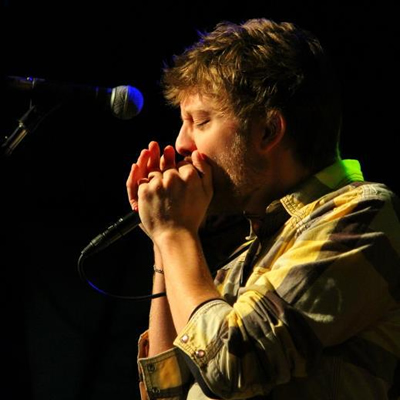 Stephen Hanner
Stephen Hanner, a self taught harmonica musician, grew up in central Alabama. Music was always a part of his life. He was first introduced to the harmonica at the age of 8. He tried his hand at multiple instruments until age 13. After his fathers death, he set his sights on one thing, Harmonica.
At age 16, Stephen and his mother made the move north to Nashville where Stephen attended Mt. Juliet high school and performed when he could. By 18, he was performing at many local venues and even had the opportunity to perform with Mr. BB King himself. At age 19, Stephen began performing with Nashville artist Tyler Flowers and also toured with country/rock duo, LoCash Cowboys. More recently Stephen toured with, Nashville based, blues/roots/rock band, The Delta Saints in 2012/2013, including a 2013 European tour.
He can now be seen in the Nashville area performing both harmonica and percussion with various artists, most frequently with The Corey Mac Show. Stayed tuned for updates and feel free to contact Stephen for live shows or sessions.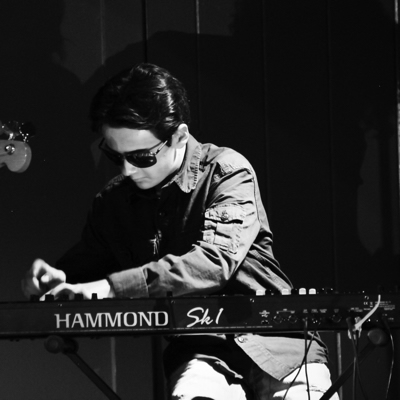 Yates McKendree
Yates McKendree was born surrounded by music. Before he could even talk he would gravitate to his Dad's Hammond B3 in the living room and sit happily underneath for entertainment. By the age of two he was picking out melodies on the piano and organ. It seemed he was living and breathing music, often turning everyday objects (washer and dryer, forks and spoons, pots and pans…even the railings of the staircase!) spontaneously into musical instruments. His constant humming of a melody at the age of four earned him his first songwriting credit for the instrumental, "Mr. Boo", from his father, Kevin McKendree's 2004 release, "Hammers & Strings".
By the time Yates was in kindergarten, he was sitting in on drums with his Dad's trio. He had developed a love for the music of Jimmy McGriff, James Booker, Billy Preston and Booker T. & The MGs, and was now playing quite competently in those styles….on piano, organ, drums, guitar and bass!
As he was growing up he had many opportunities to perform for and with some of music's best and biggest stars. He played a rockin' boogie on the piano for Little Richard, who declared "Oooooh, that's hard to do! I'm gonna call you 'piano boy'!" He earned a standing ovation at the Tennessee Theatre in Knoxville, TN when John Oates featured him on a portion of his show. He also earned a standing ovation at the New Orleans Jazz & Heritage Festival when Delbert McClinton featured him on his set. Most recently, he was featured with his father on the Don Imus television and radio show.
Yates says what he would like to do next is to write and record an album with his Dad. Maybe even tour! With all this talent and support, it's clear that this 14 year old has a bright, musical future.
"I'm a firm believer in nurturing and encouraging young musicians. None more deserving than Yates McKendree. I met him some years ago when his father and I played together and his unique musicanship, innate talent and decication was obvious from the start. A credit to Hammond for recognizing him and I look forward to following his career into the future." John Oates